Orange County Child Support Lawyer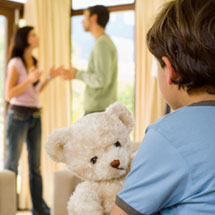 At the Orange County Law Offices of Amy M. Montes, our legal team provides comprehensive child support and spousal support (formerly known as alimony) representation for individuals pursuing support as well as those facing obligations. We understand California's guidelines for determining support and provide straightforward guidance based on each client's unique situation.
Additionally, we understand that circumstances can change almost overnight, preventing individuals from fulfilling their obligations. Our law practice includes helping individuals with post-judgment modifications of custody and support orders.
Irvine Spousal Support Attorney
Child support in California is determined using a guideline calculator, which takes many factors into consideration. We have extensive experience reviewing these factors and providing realistic expectations to our clients to help them understand their situation.
Spousal support is divided into temporary and permanent support. Temporary support can be received for the time between the filing of your divorce petition and its finalization. It is calculated using computer systems. Our Irvine spousal support attorney, Amy M. Montes, has experience with the systems used in Orange County and Los Angeles County. She can assess your situation based on the same information and criteria judges use.
At the Tustin Law Offices of Amy M. Montes, we understand that some individuals may require permanent support. The court evaluates several factors in determining whether permanent support is warranted and how much.
Department of Child Support Services
We have helped individuals bring forth child support litigation by opening cases with the Department of Child Support Services (DCSS). When a case is opened with the DCSS, by law it is taken out of family court and placed with a Title 4 commissioner who hears the case and uses guideline calculators to determine support. These cases can be complex, requiring a skilled and experienced lawyer.
Enforcement of Orders
We understand that you may need additional assistance enforcing court orders for child support or spousal support. Our Orange County child support attorney, Amy M. Montes, has assisted in the contempt panel with Orange County Superior Court. She represents individuals pursuing contempt charges as well as those facing contempt. Without diligent guidance, you could be subjected to criminal implications for not complying with your orders.
Free Initial Consultation
We invite you to call our law firm today at 714-731-8600 to arrange a free consultation with our lawyer to discuss your family law issue. Or you may send us an e-mail. Se habla español. Telephones are answered 24 hours a day.