Orange County Family Law Attorney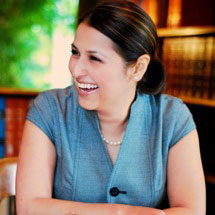 Our California legal team is dedicated to helping individuals achieve new beginnings after divorce and other complicated family law issues. We are hands-on, providing exceptional service to our clients in a cost-effective manner. We take time to get to know our clients and their goals so we can tailor our representation to their unique needs.
At The Law Offices of Amy M. Montes, we understand the overwhelming emotional and financial burdens associated with divorce. Even seemingly minor issues can quickly escalate into stressful situations. Our legal team is able to be effective in a short amount of time, because we care about our clients and their futures. Efficiency is one of the hallmarks of our practice. We never let issues or cases languish. We will begin working on your case the next day to ensure you see results.
Irvine Family Law Lawyer
Our legal team is directed by Irvine family law lawyer Amy M. Montes, whose dedication and experience led to her being named one of 2009′s Who's Who in Orange County in Orange County Lawyers magazine.
Recently, she was named to the Gray Williams Inns of Court, a prestigious members-only organization. Attorneys and judges selected for admission discuss legal issues and provide charitable contributions to society. She is also an active member of the Orange County Bar Association; the Los Angeles Bar Association, Family Law Section; the Women's Law Association; and the Hispanic Bar Association, all of which she uses to promote social justice.
Free Initial Consultation
We invite you to call our law firm today at 714-731-8600 to arrange a free consultation with our Irvine Family Law  lawyer to discuss your family law issue. Or you may send us an e-mail. Se habla español. Telephones are answered 24 hours a day. Our office is in Old Town Tustin, across from City Hall.
In appreciation for your outstanding service to our great nation, our law firm would like to thank YOU by offering our legal services to all military personnel and their families at discounted rates.