Orange County Family Law Attorney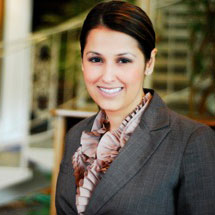 At the Orange County Family Law Offices of Amy M. Montes, our legal team understands the emotional and financial hardships associated with divorce. We devote the necessary time, talent and resources to helping individuals get through the legal system efficiently and effectively. We follow the best interests of the children standard and do our best to shield children from the frightening aspects of litigation and trial.
Orange County family law attorney Amy M. Montes has handled hundreds of cases. Her mediation, litigation and courtroom experience enables her to anticipate issues and prevent future complications. She is dedicated to not only protecting your rights, but also helping you achieve a new beginning.
Family Law Attorney for Irvine
To learn more about our extensive Irvine family law practice, please select a link.
We understand that family law matters can present many concerns. We invite you to visit our frequently asked questions page for further information.
Free Initial Consultation
We invite you to call our law firm today at 714-731-8600 to arrange a free consultation with our Irvine Family lawyer to discuss your family law issue. Or you may send us an e-mail. Se habla español. Telephones are answered 24 hours a day.
In appreciation for your outstanding service to our great nation, our law firm would like to thank YOU by offering our legal services to all military personnel and their families at discounted rates.