Orange County Paternity Lawyer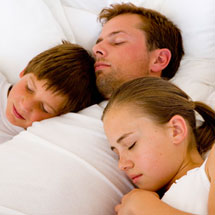 At the Law Offices of Amy M. Montes, our legal team provides representation for men and women pursuing paternity actions under the California Family Code.
We are led by Orange County paternity attorney Amy M. Montes, who is known for taking a holistic approach to family law issues. She balances the need for aggressive representation while helping clients achieve results through well-drafted paternity agreements. As an experienced lawyer, she also understands that some situations require litigation and trial and fights to protect her clients' rights at every stage of their case.
Presumed Parentage
Many men believe that having their name listed on a child's birth certificate provides them with legal rights to the child. However, when a child is born out of wedlock, the state requires a man to open a paternity case to establish his legal rights to the child. For married couples, the courts presume that a man is the father of his wife's children, providing him with a father's rights. When the husband is not the child's father, our legal team can bring forth a paternity action.
Presumed parentage can also affect same-sex couples and domestic partnerships. Our legal team will work with you to ensure both partners have equal parenting rights whether through an agreement or a paternity action.
Irvine Fathers' Rights Attorney
It is important to have informed guidance from an experienced advocate. We will discuss your situation and provide information on how the law may affect:
Free Initial Consultation
We invite you to call our law firm today at 714-731-8600  to arrange a free consultation with our Irvine father's rights attorney to discuss your family law issue. Or you may send us an e-mail. Se habla español. Telephones are answered 24 hours a day.